Craft Brewers Conference 2021
Date: September 9-12, 2021
Location: The Colorado Convention Center, Denver CO, USA
Industry: beverage, craft brewing, canning, bottling
Regal is attending the 2021 Craft brewers Conference with a booth in person! The System Plast® Industry Specialists team has helped many brewers to design, install and run in new conveyor systems featuring dry running System Plast® and Valu Guide® conveyor components, Hub City® HERA® gear reducers, and Sealmaster® mounted bearings.
Visit booth 4939 to find out how quickly the Perceptiv team can get you producing saleable cans. For one brewery, after the Perceptiv team assisted with equipment selection, design, install and run-in, the period from run-in to sealable cans was only one month! Also find out how reliably and quietly your conveyor can run dry with System Plast NG® Evo belt/chain and Nolu®-S guiderail, without any lubrication – one brewery reduced water usage by 750,000 gallons annually!
---
Craft Brewers Conference 2021 Events - Release and Booth Information
Craft Brewers Conference 2021 Related Videos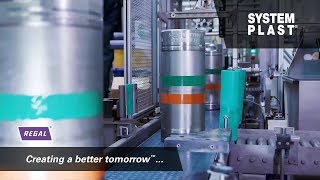 System Plast Helps Sierra Nevada Brewery Achieve Sustainability
Regal's System Plast® conveying solutions decreased the water usage at Sierra Nevada's brewery dramatically, helping to increase the brewery's sustainability goals.